Auto-enrol your BambooHR users from your organization into Cronofy
You can use our auto-enrolment option to connect your BambooHR company account to your Organizational Unit (OU) in Cronofy, so that any employees from your BambooHR account can be automatically added to your OU when signing up for Cronofy, without the need to send them invites.
First sign-up #
A BambooHR admin will first need to install the Cronofy app via the "Apps" settings in BambooHR. Then, the Embedded Scheduler flow below will prompt them to create an OU in Cronofy, where they will see the auto-enrolment option turned on by default.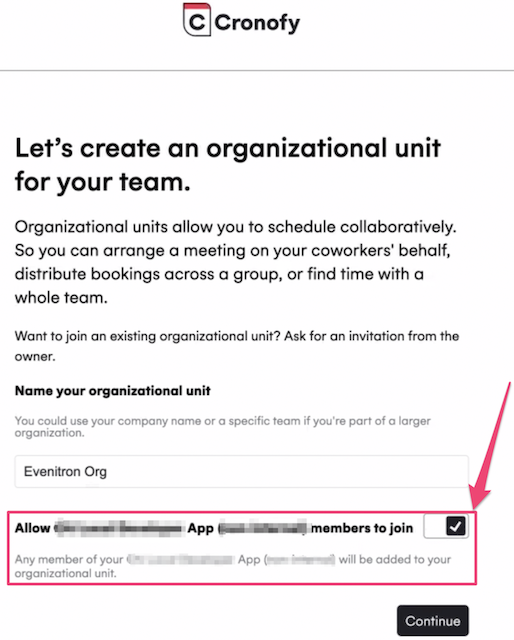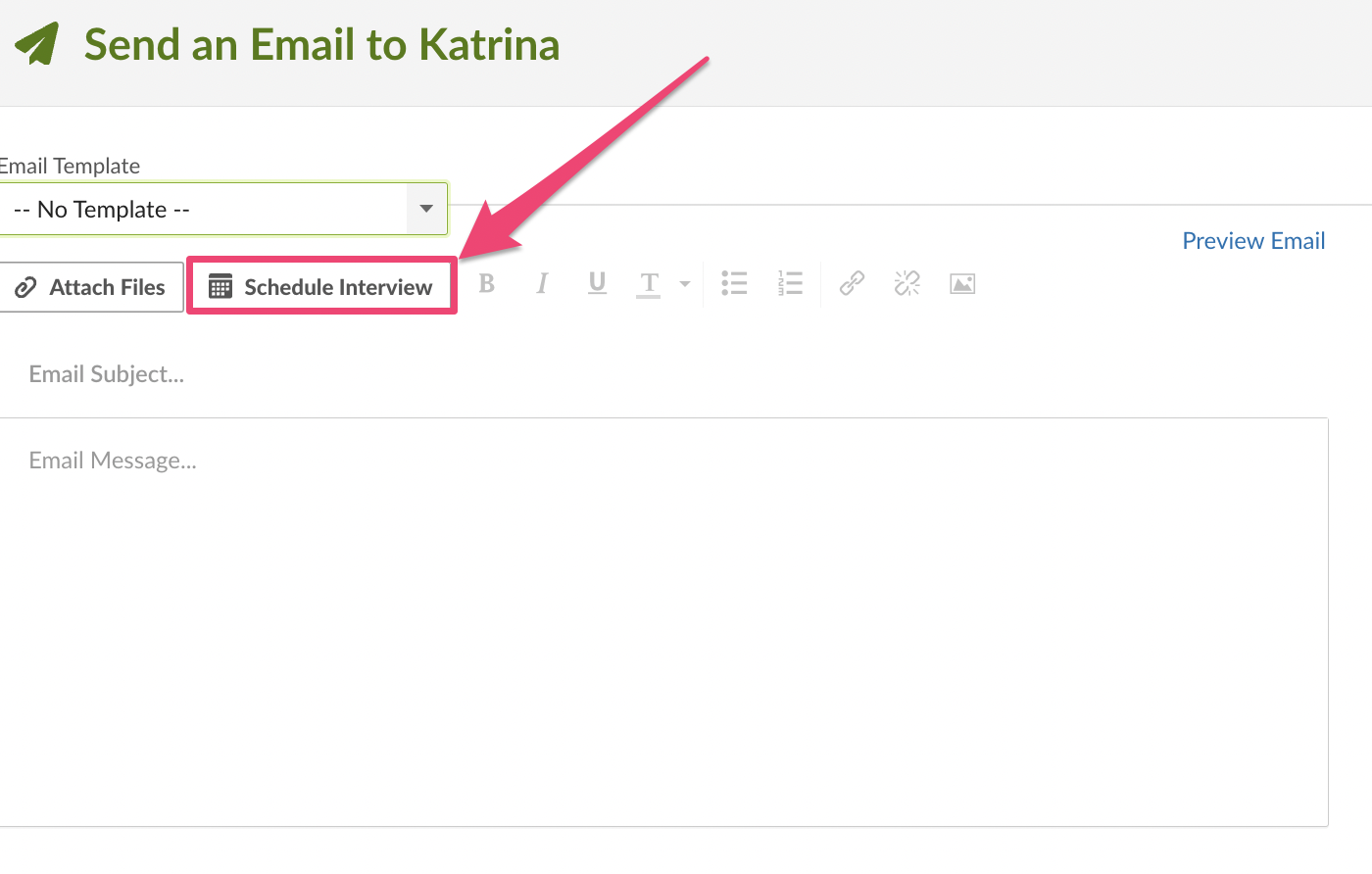 Enable auto-enrolment later #
If you turned off the auto-enrolment option when creating the OU (see flow above), you can still turn it on by heading to your Cronofy account > select your Org "Scheduling" Settings > click on "On" under "Connected applications sign-ups".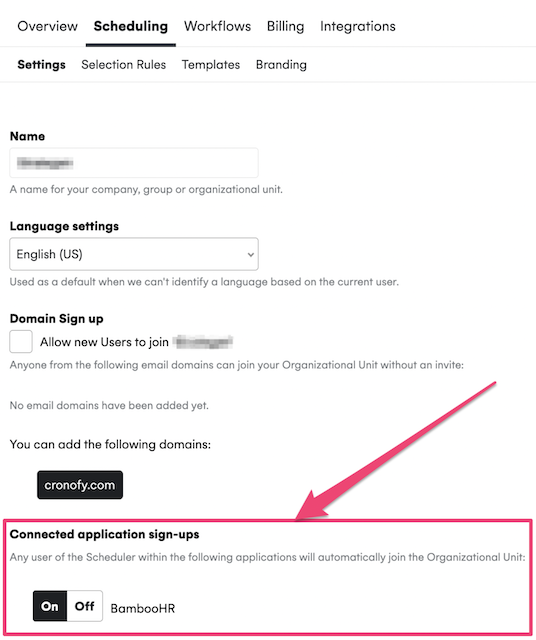 What if I don't see the auto-enrolment option in my Cronofy account? #
If you created an OU outside of the Embedded Scheduler flow (described above), you will need to ask your BambooHR admin to install the Cronofy app in your BambooHR account.
Once the Cronofy app has been installed, any existing member of the OU clicking "Schedule Interview" in BambooHR will link the BambooHR company account to the OU, which will make the auto-enrolment option visible in your OU "Scheduling" Settings, as mentioned above.