Browser Extension
We want to make scheduling events as simple as possible, to do that we've created a browser extension for the Cronofy Scheduler so that you can create an event from any webpage. That means you won't need to open new tabs or log in to your Cronofy account to create the event.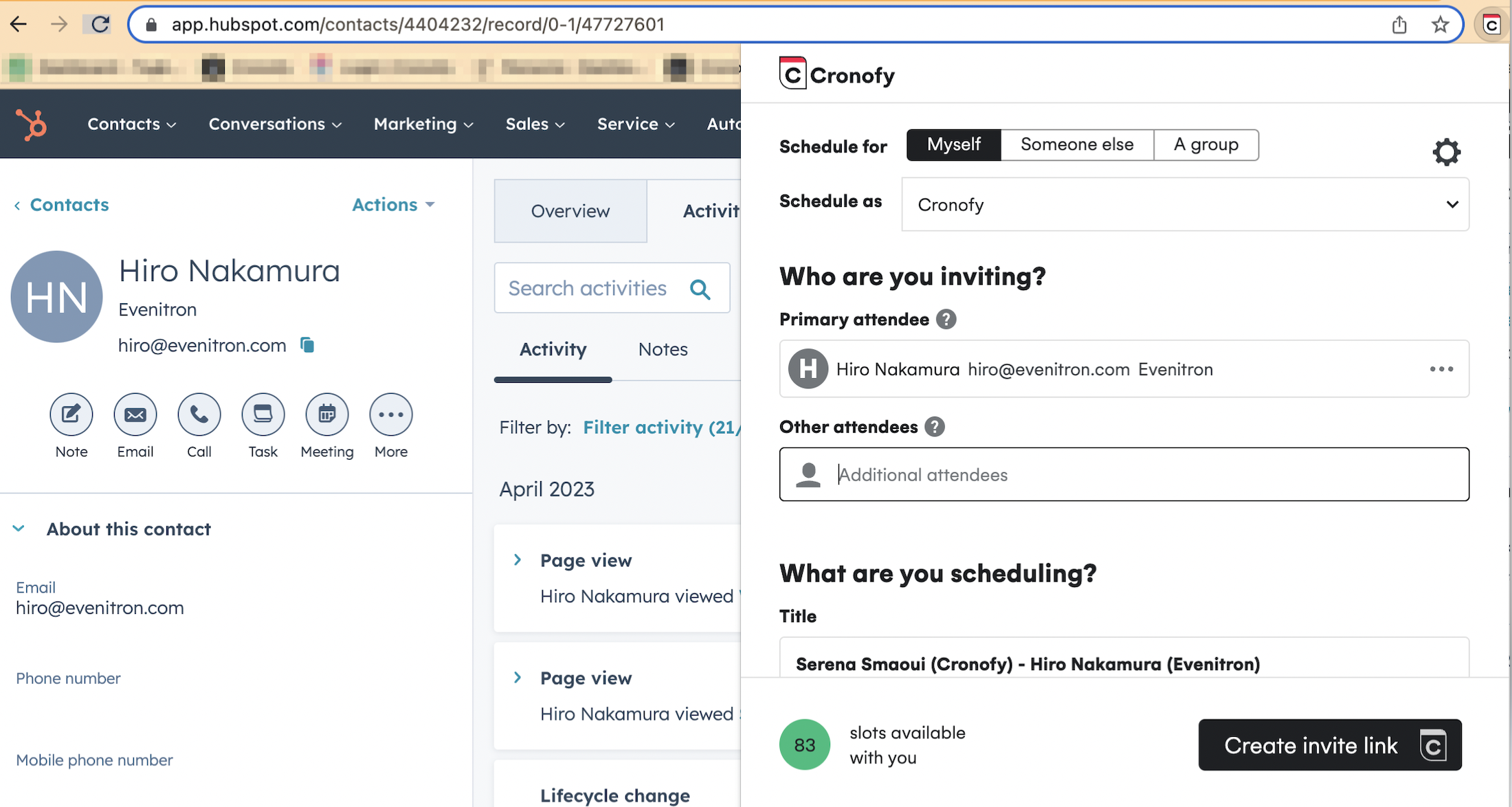 How to set up the extension #
Scheduling your invite #
Our browser extension is smart and will automatically fill in your invitee's name and email address in the Scheduler when you open it, reducing the need to retype those details.
We are working on implementing this on all email providers but currently this feature works on: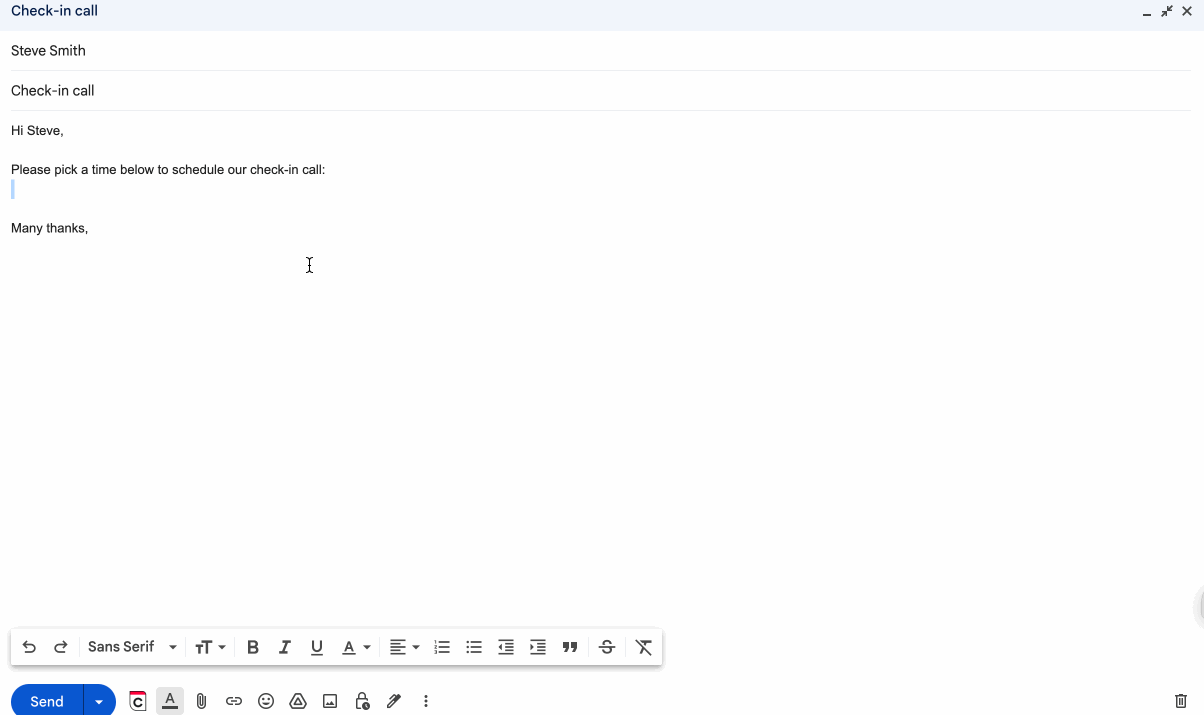 Once you're happy with the details of your event, click "Create invitation link". A link will then be shown which you can copy and share with your attendee over email, LinkedIn or any other preferred communication method.
Want to make your app work with the Browser Extension? Have a look at our Developers Guide.