I need to be able to track and report on my interviews
The Scheduler Requests page allows you to view, filter, order and report on all interviews for tracking and visibility.
This helps with keeping track of all the meetings booked using the Cronofy Scheduler.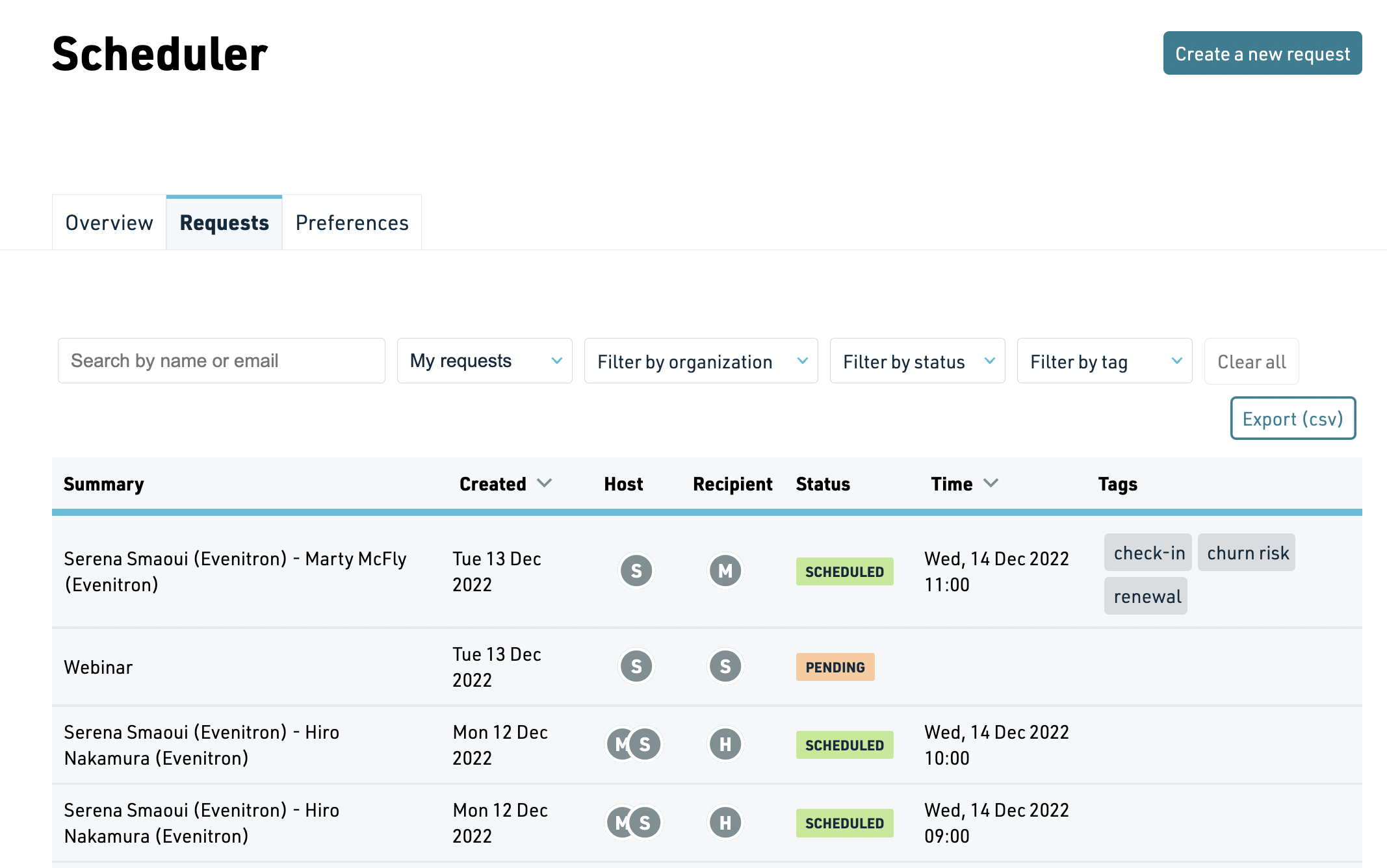 Making use of tagging and reporting allow you to categorise your interviews for easy reporting.