User Management
You may invite users into your Organizational Unit, if you need to share their availability. This could be when you would like to:
How many users would you like to invite? #
If you wish to invite a small number of users, we would recommend sending invites manually
If you wish to invite a larger number of users without enrolling your whole organization, you can turn on Domain Sign-up
If you are looking to connect your organisation, please set up Enterprise Connect, which lets you sync your directory and provision accounts for users automatically based on your organizations user directory.
Inviting Users #
Please head to your Organizational Unit Settings (OU) and select the "Accounts" tab and then click on "Invite Users". Once you have entered the email address, please select a role to assign to the new user.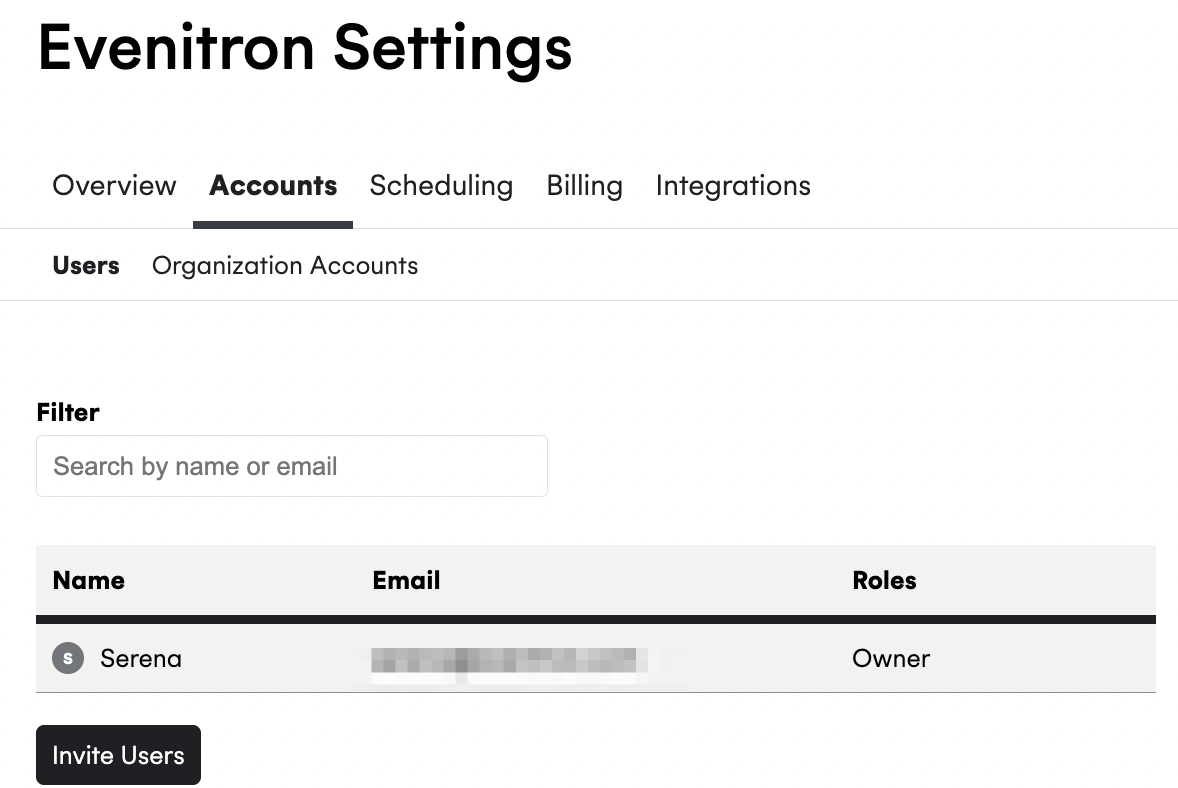 Removing Users
To delete users, simply click on the minus icon highlighted in red:
Prompt your team to join your account with Domain Sign-up #
You can skip sending invites to your team and allow any coworkers who share your email domain to join your OU by enabling Domain Sign Up.
This is what they will see when signing up. They will be prompted to join your OU: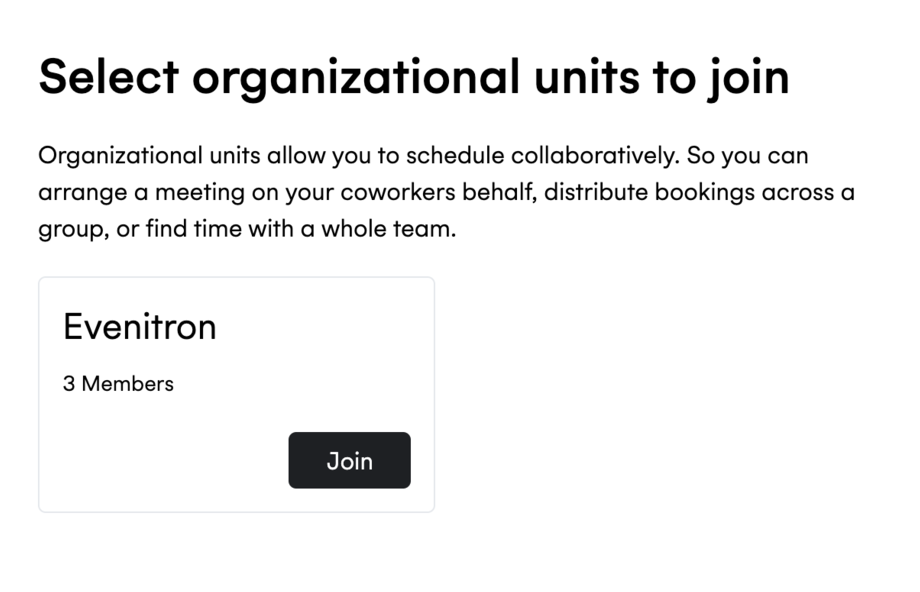 Enabling domain sign-up
This will be available via the "Scheduling" tab settings of your account.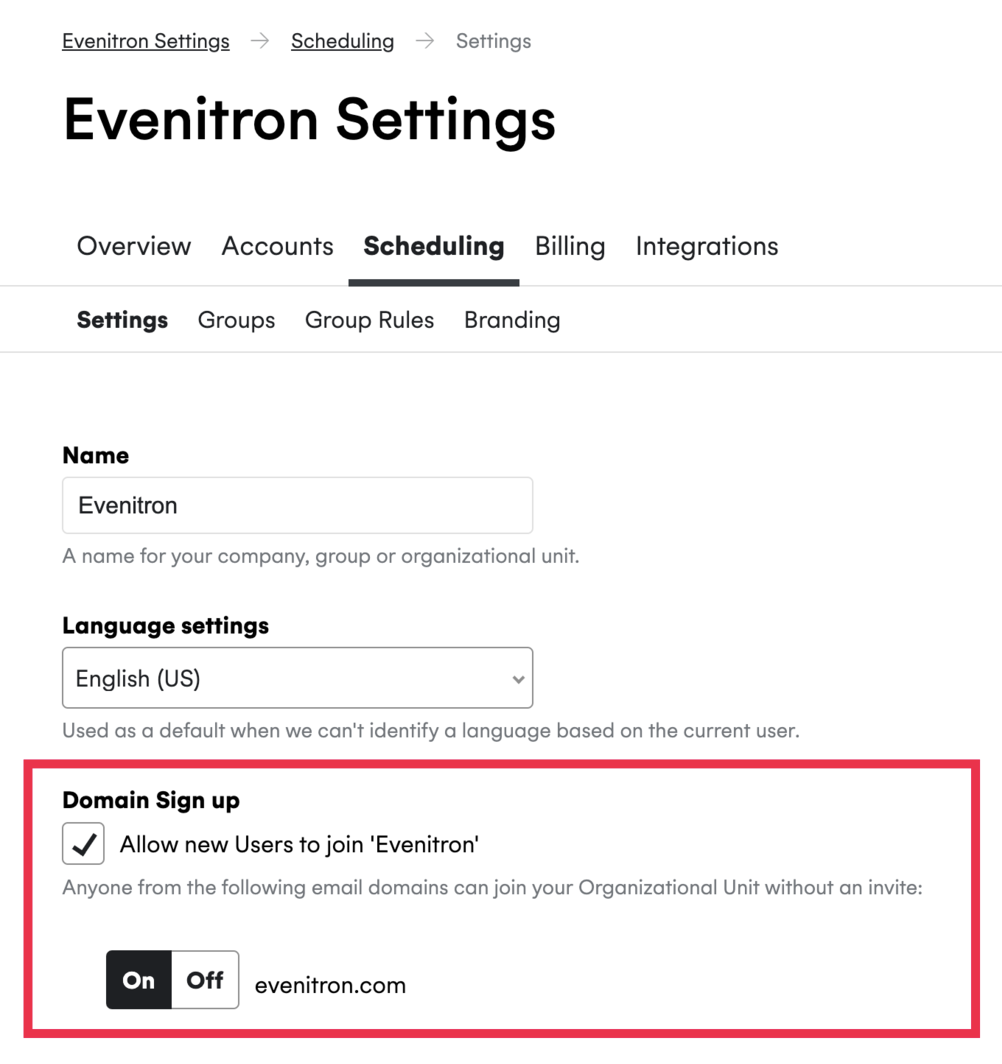 User roles #
There are currently six roles that you can choose from for any new user:
Owner, Member, Scheduler Admin, Developer, Developer Admin and Integration Subscriber.
Please review their permissions below: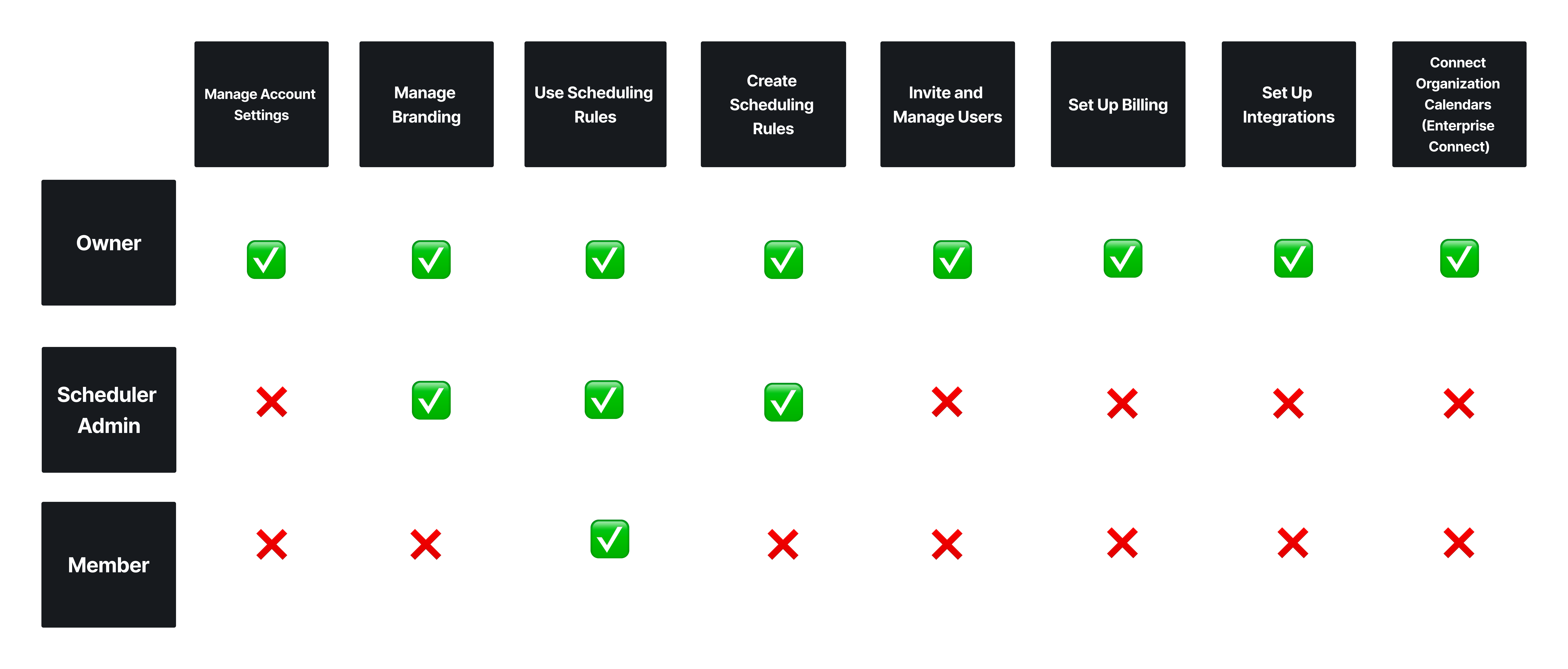 Developer
can add applications to your Organizational Unit, allowing custom integrations to be built.
Developer Admin
has access to all Applications associated with the Organizational Unit and the ability to create new ones.
Integration Subscriber
Contact Us #
If you have any further questions or suggestions, please contact us at support@cronofy.com.