Check Availability Across Multiple Calendars
Add other attendees #
Meetings often involve more than one person, this is why the Cronofy Scheduler lets you invite anyone with an email address to an event.

You can add "Other attendees" who will automatically receive a calendar invite as soon as the "Primary attendee" picks a time, avoiding the dreaded double-booking scenario. Once they have accepted the calendar invite, they will be added as an attendee to the calendar event that gets created in your calendar.
This is great for situations where you need to schedule a customer call and involve other stakeholders.
Watch the tutorial video below:
Check availability of other attendees #
Preview availability
You can check the availability of any attendees who belong to your Organizational Unit. We will show a green tick in the calendar icon next to the attendee, to inform you that their availability is used.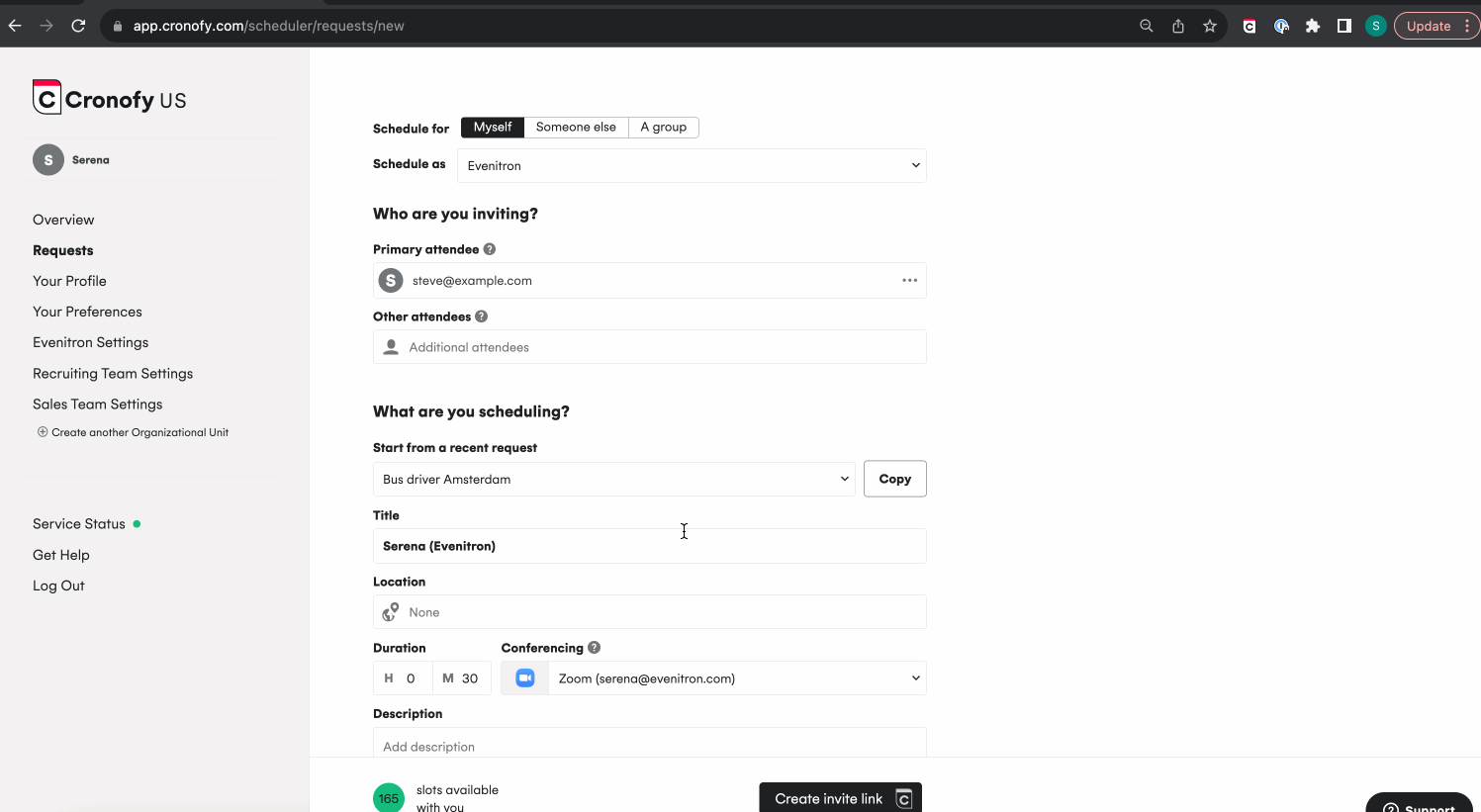 In the example above, we added Marty and Hiro as optional attendees. However, when adding Hiro, there are no longer slots available, which gives us a good indication of how busy Hiro is.
As a next step, we would advise Hiro to free up some time in his calendar, so him and Marty can meet with Steve, our customer.
Ignore availability
You can choose to ignore an attendee's availability. For example, if they want to keep track of the event in their calendar or their attendance is not essential.