Public Links
Once you have set up your "Preferences", you can share your Public Link.
This link allows anyone to book an event with you according to your Preferences. This is perfect if you need to reuse the link for multiple bookings. Anyone visiting the link will be required to enter their details before their meeting is scheduled, as shown below.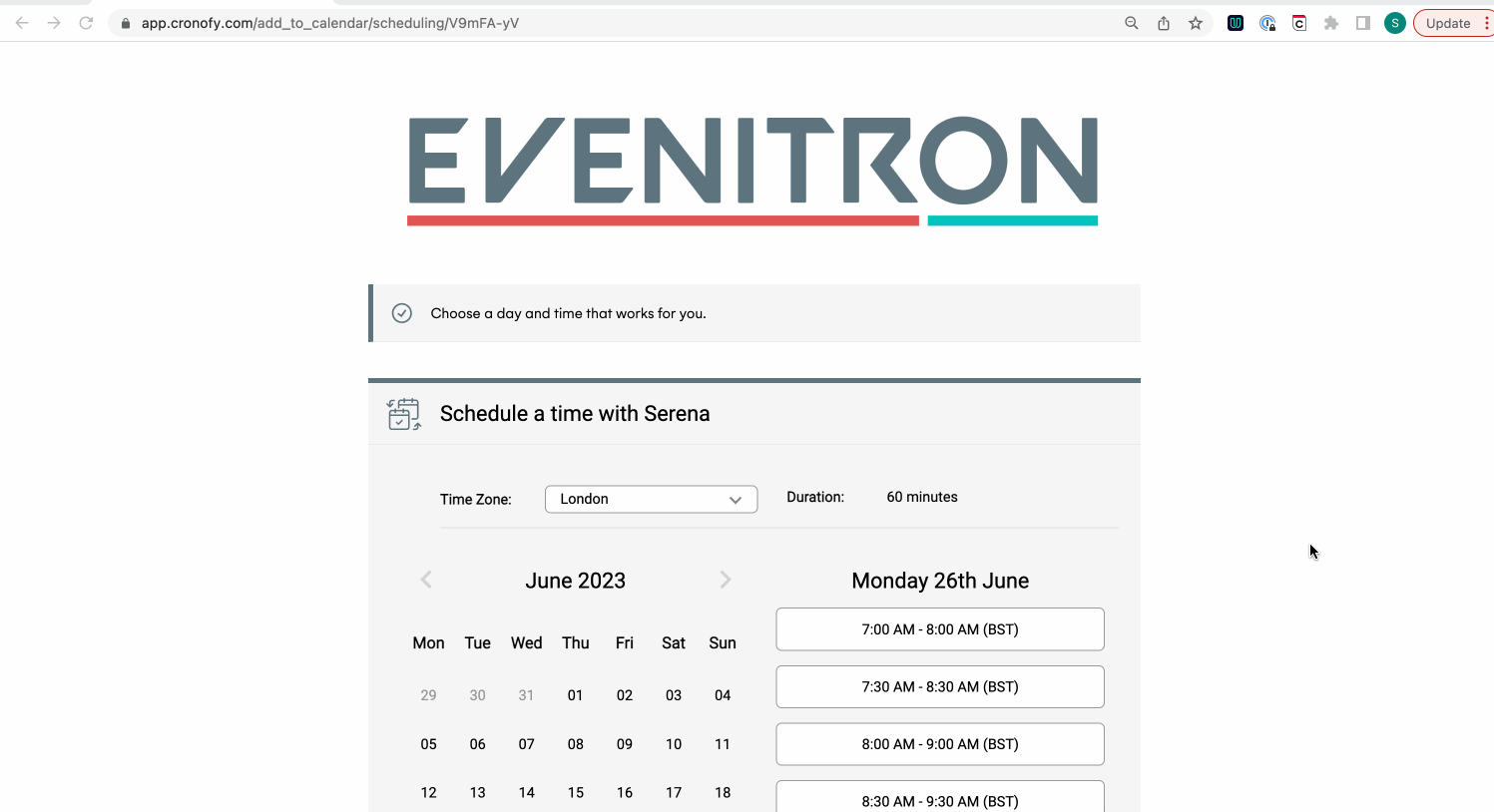 When should I use my Public Links? #
Unlike personalized requests, which offer more control and customization, Public Links are mostly useful when you need to bulk schedule. For example, if you need to:
Schedule a high volume of Sales demos. Any prospects can book a time with your Sales team, using the Public link for a Group. Many Sales teams would advertise it in their online demo request form.
Automate interview scheduling. One common method for recruiters who arrange panel interviews is to paste the Public link for a Group of Hiring Managers into their applicant tracking system (ATS) templates that are sent to the candidates, saving them time to create separate events.
Create and share your Public Links #
You can create your own Public link in your "Preferences" page.
You can also create a Public link for a Group. To do this, select "View details" for any Group Rule.
Then, at the bottom of the page, select "Create Public Link".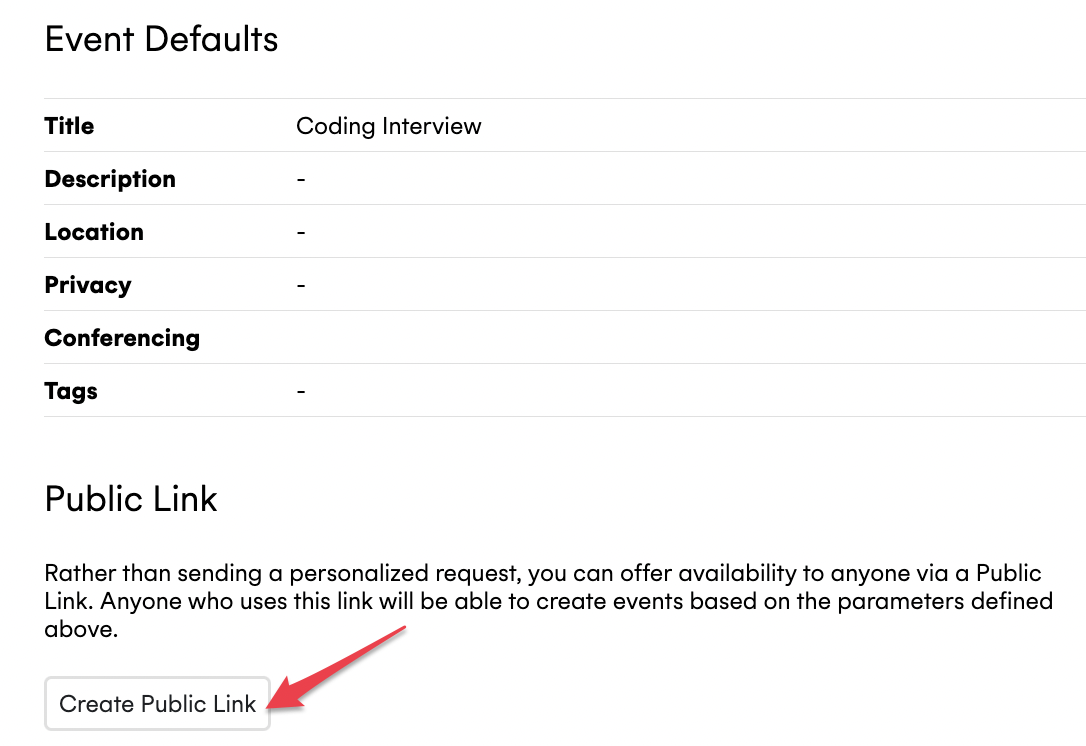 Preview your Public Links #
Preview what time slots your attendees will be able to pick when booking with you by visiting your Public Link, in your "Preferences" page.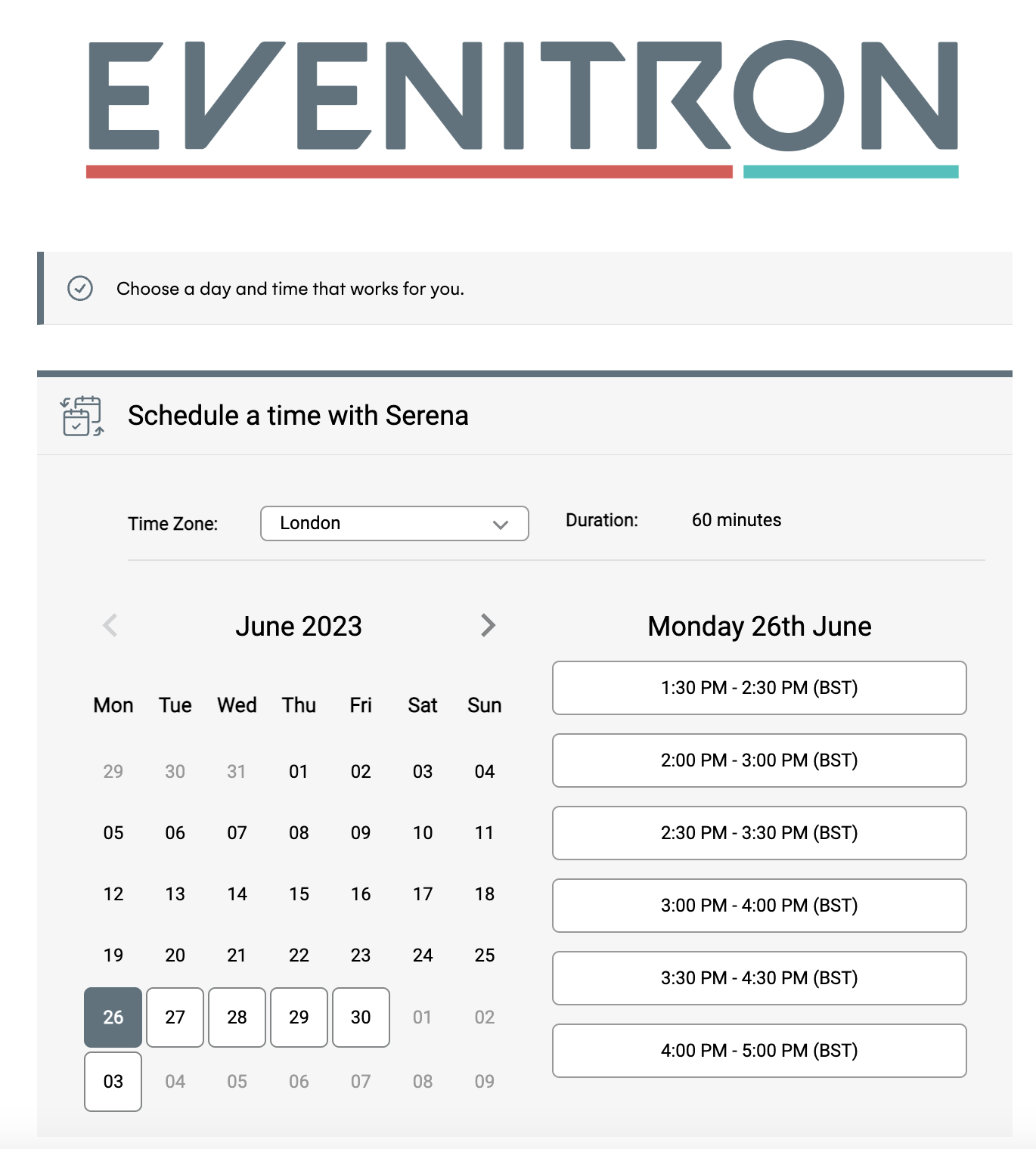 Branding #
Set branding for your organization to add a professional touch and let your attendees know who they are booked with!
To set branding for your Public Links, please select the "Scheduling" tab in your Organizational Unit.

If you belong to multiple Organizational Units, choose a "Primary Organizational Unit" to determine the branding of your Public Link.

Capture additonal information from your attendees #
At the bottom of your "Preferences" page, we provide an option to collect more information from your attendees before meeting with them. You can specify whether these fields are required, optional, or hidden.

After they select a time, they can be prompted to enter their phone number and additional information. For example, this could be helpful if you need your participants to answer questions before a product feedback session or when scheduling a screening call with potential candidates.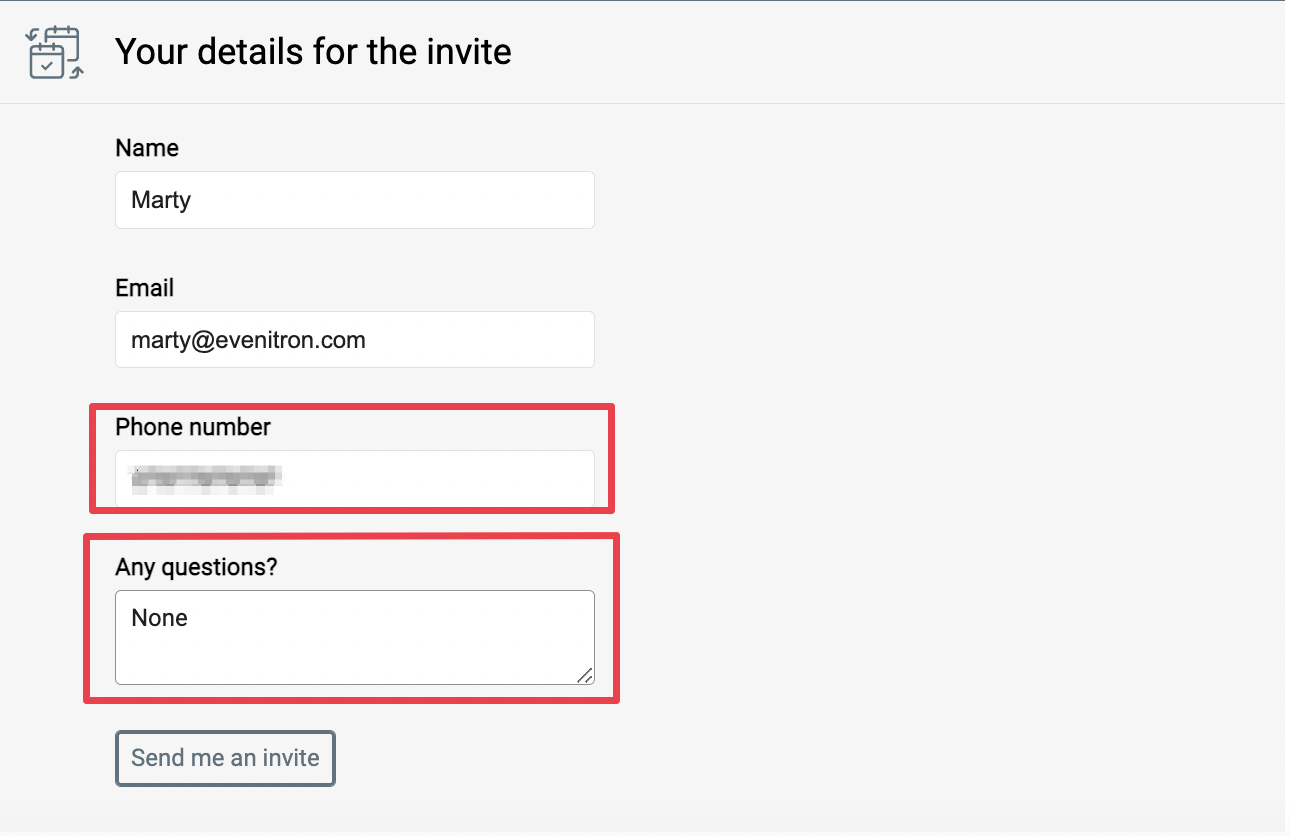 We will show the attendee's response in the calendar event, as shown below: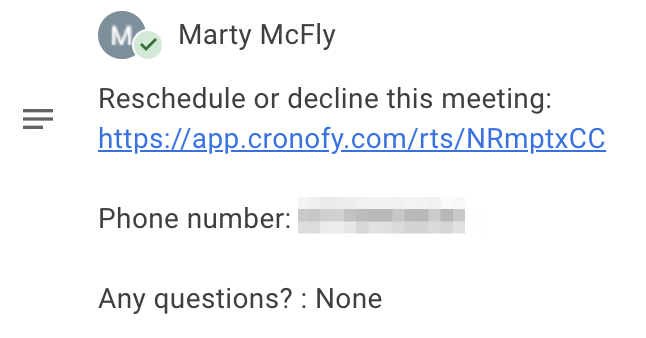 Contact Us #
If you have any further questions, please contact us at support@cronofy.com.